The power of eminent domain allows the government to seize private property for a necessary public use; it should be used responsibly. As an experienced attorney at your side, I can advocate against the government and ensure you are fully and fairly compensated for your property.
HERE ARE SOME HELPFUL RESOURCES TO HELP YOU NAVIGATE EMINENT DOMAINS.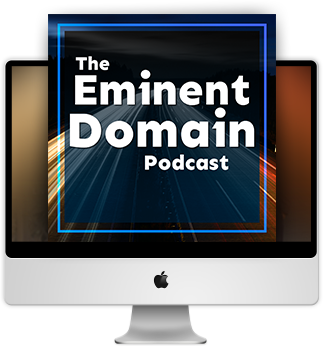 SUBSCRIBE TO BE NOTIFIED WHEN A NEW SHOW IS RELEASED.