Podcast: Play in new window | Download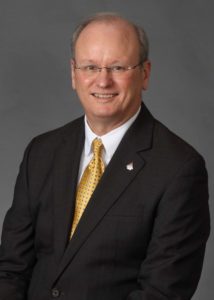 In  Episode 3, Jeff Mead discusses the U.S. Supreme Court's recent decision in Murr v. Wisconsin and the denial of the petition for writ of certiorari in Bay  Point Properties v. Mississippi Transportation Commission.  Our featured guest is Lance Coyle, former President of the Appraisal Institute.  Lance answers the questions:  What is an MAI?  What is a CCIM?  Lance also discusses emerging issues in the appraisal world: (i) how does the appraiser distinguish business value from real property value; and (ii) what does fee simple mean in a valuation context.  Lance also discusses the Body of Knowledge Committee of the AI (which sounds really important!).  Finally, Lance discusses how the engaging lawyer can assist the real estate appraiser at the outset of the assignment.
Lance can be reached via his website at www.coyleadvisors.com or via email at lance@coyleadvisors.com.